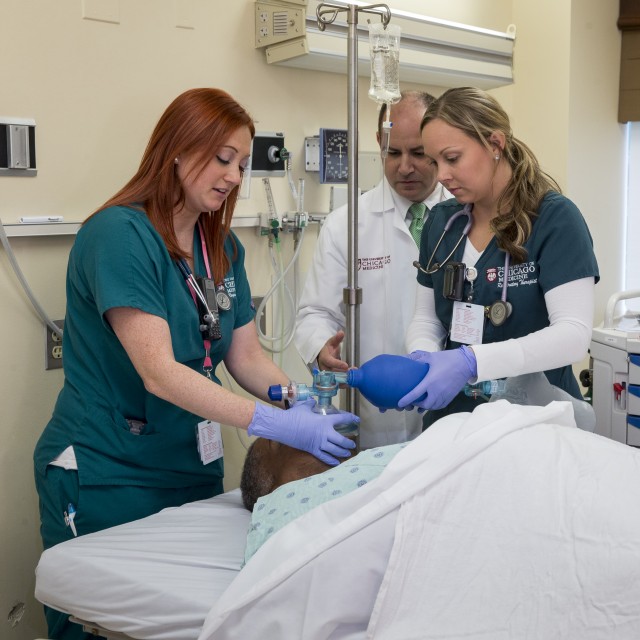 Medical Clerkship Program
Third year medical students from the Pritzker School of Medicine complete a six-week core clerkship in the Department of Obstetrics and Gynecology.  
Fourth-year students can choose to do their required sub-internship in OBGYN or take any of several elective courses.
We welcome visiting fourth-year students from LCME accredited US medical schools to complete electives in our department.
Additional Education and Training Resources